Halloween is around the corner and it is your best time to go for an outfit that gives the scariest vibes to squash everyone up. Give your style a bit of a spooky and cringy look with this squid game  Player. Also, the Players Suit is designed to fit you perfectly and gives you an exquisite look! The Players Suit is inspired by the Netflix series " Squid game" where more than a hundred people are being under the control of soldiers.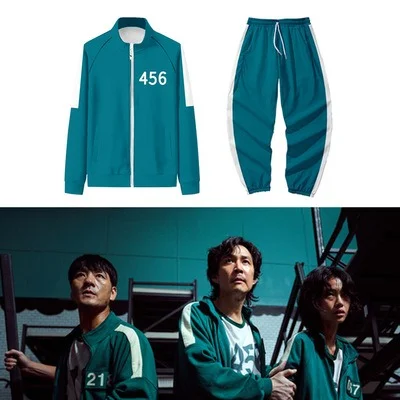 Fabric & Package
Made of high-quality polyester material. Soft and comfortable for you.

Including: Hoodie, Pants
NOTE
We would like to inform you that due to a large number of orders and logistics services, please place your order as soon as possible to ensure that you receive the product before Halloween. So, place your order now and avoid the rush!

SIZE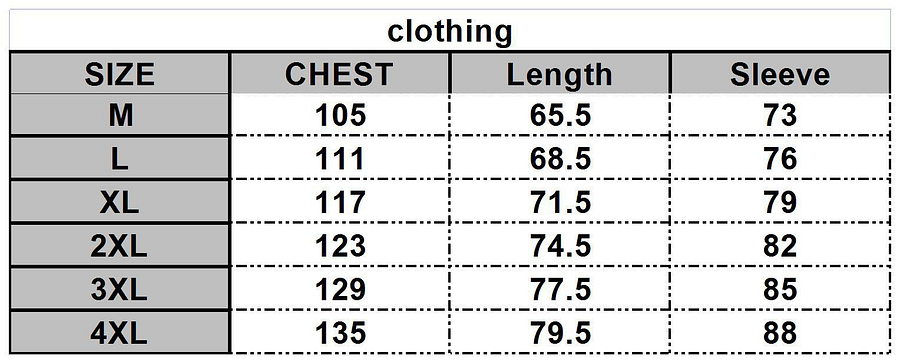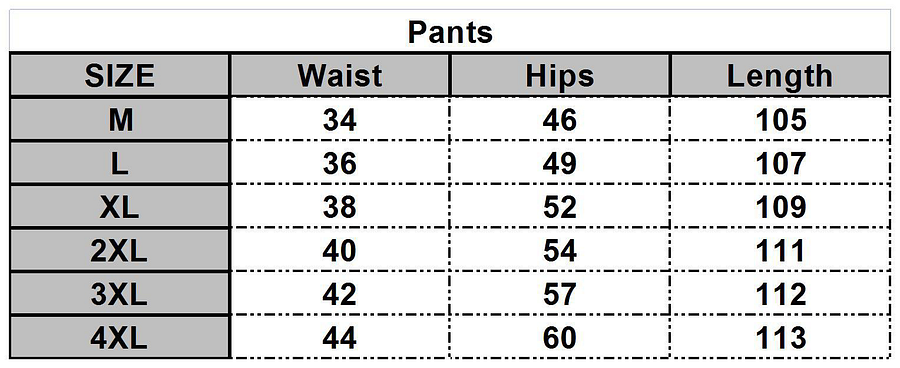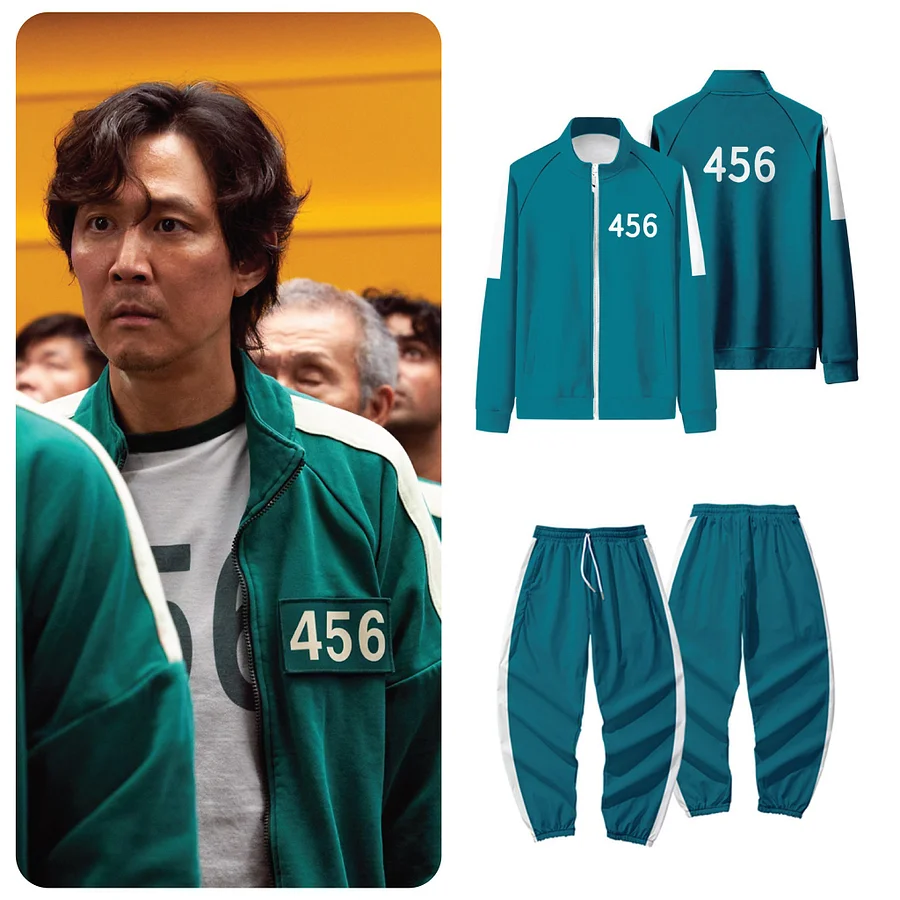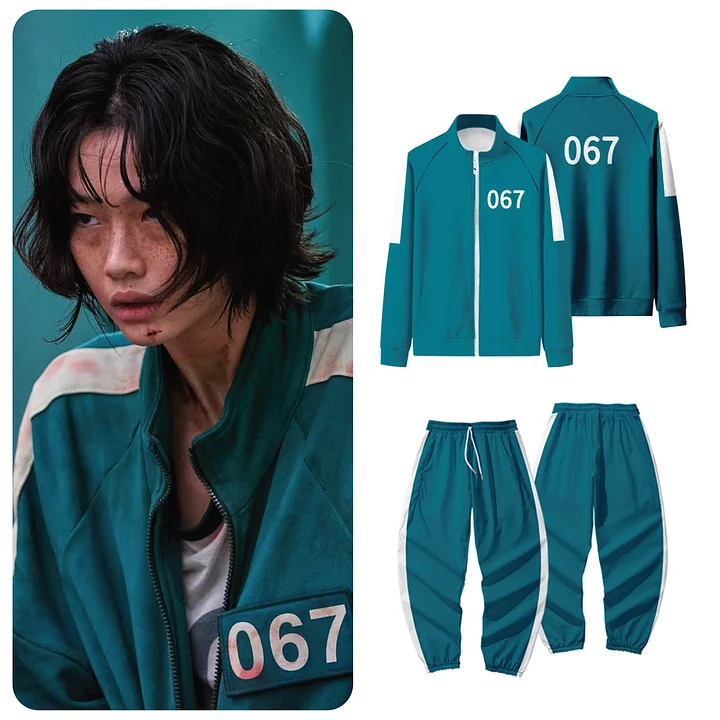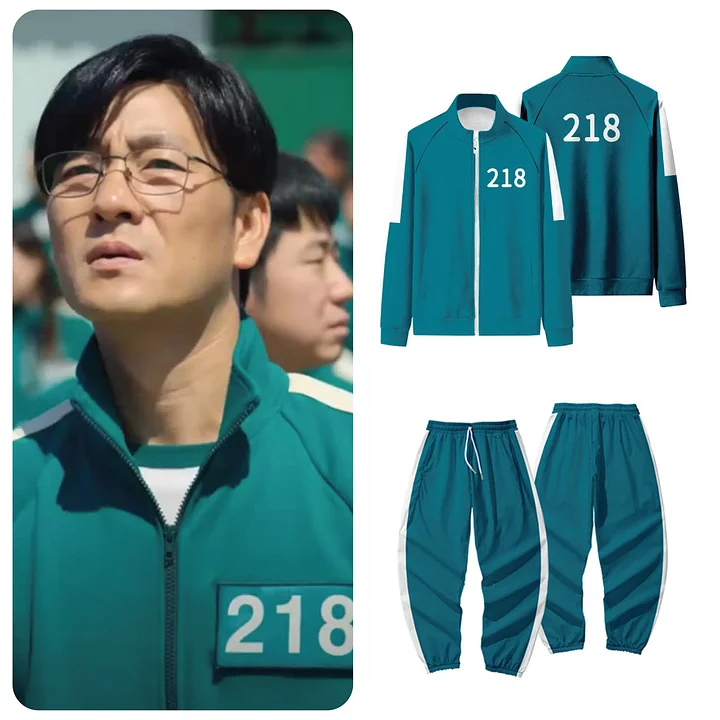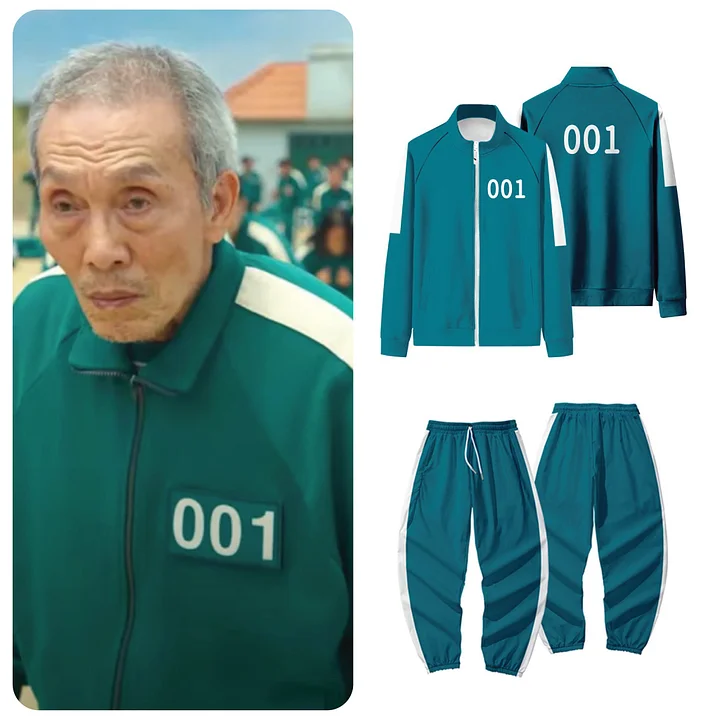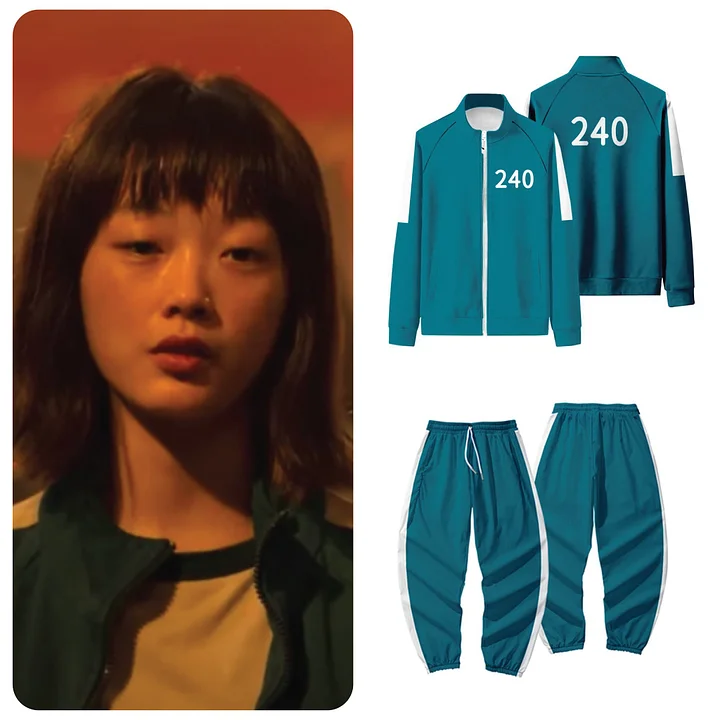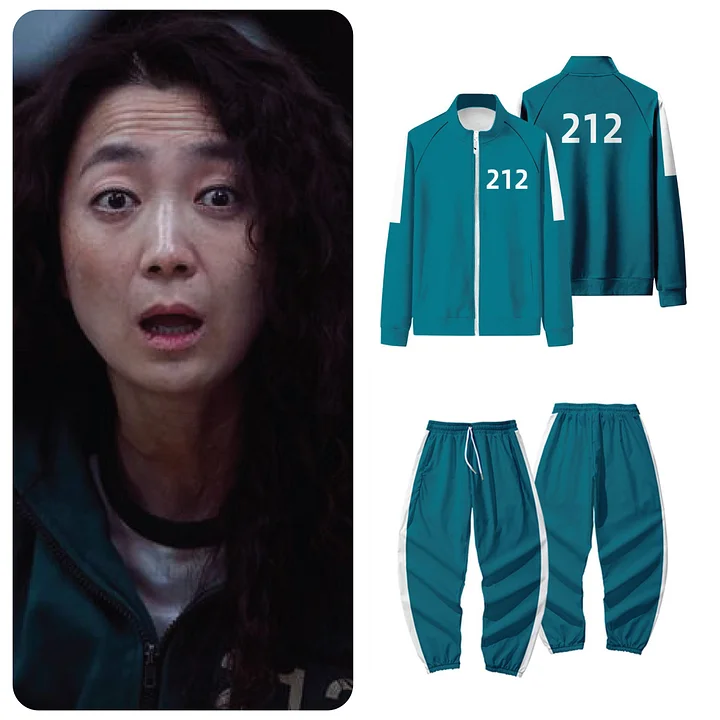 In the series, all of the group members wear this green track jacket and are identified by a number on their clothes. The jacket is made from high-quality (cotton-polyester) material. The design of this jacket is quite a sample but attractive as well. It comes in green color with full sleeves, zipper closure, and stand-up collar style. The soft and cozy fabric of the jacket makes it an excellent choice for everyday use. So don't waste more time and place an order before it gets out of stock.